An American Pewter Inverted Mold Teapot by Boardman & Co.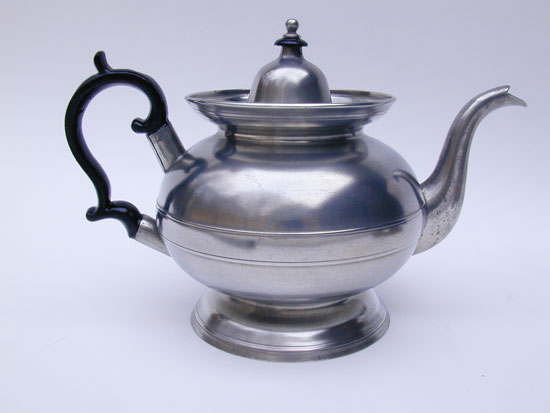 An inverted mold teapot by Boardman & Company, New York, 1822-1827. Although this is marked with a "New York" touch, this teapot was most assuredly made in Hartford. It is believed that the New York operation was solely a sales entity.

This teapot is in fine condition with a fine touchmark. It measures 7" tall to the top of the finial. 10 5/8" wide from the tip of the spout to the back of the handle.

Price: $195
If you are interested in buying this item, please call (860) 267-2146 or email hiltpewter@gmail.com