Pint Pewter Taper-Sided Mug by John & Robert Palethorp -
SOLD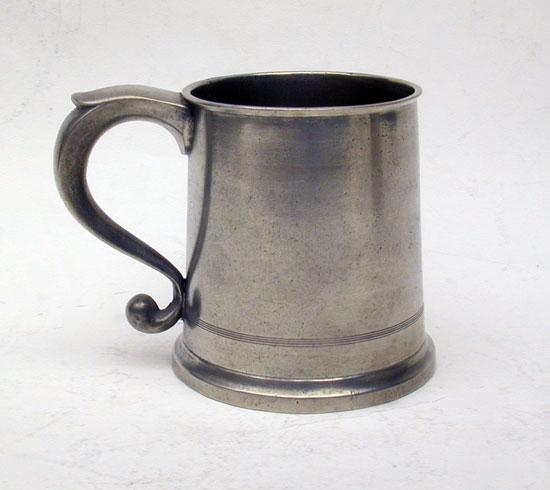 This fine pewter pint mug was made by John Harrison Palethorp in partnership with his brother/father, Philadelphia, circa 1820-25. John was the son of Robert Palethorp and brother of Robert Junior. This mug was made during the partnership with his brother, Robert, Jr.. Robert, Jr. passed away in 1822 and the father, Robert Sr. took over his late son's interest in the partnership. Hence the touchmark "PALETHORP'S"

This mug is made using the same set of molds previously used by Robert Palethorp Sr.

In fine condition with a very good plus touch, struck on the inside bottom. 4" to top of lip of body. A very fine mug by a famous Philadelphia pewtering family.