A Scarce Southern Pewter Plate by George Lightner of Baltimore -
SOLD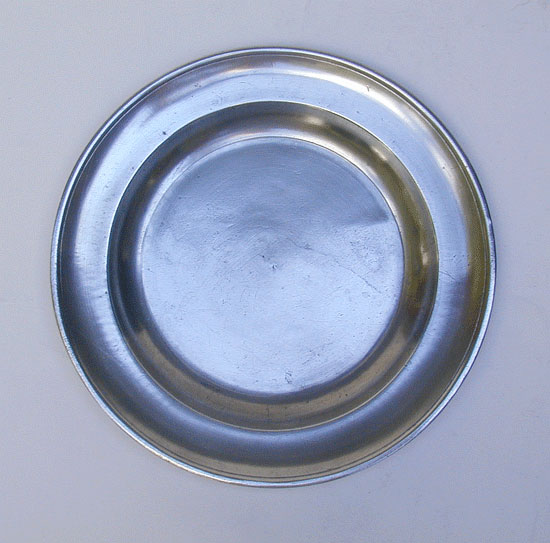 An American Southern Pewter Plate by George Lightner of Baltimore. Lightner worked in Baltimore from 1806-1815. This example is marked with his smaller eagle touch which is likely the second touch he had.
This plate is in fine condition and measures 8 5/8" in diameter. The touches are deeply struck on the back of the plate. A fine example of an American Pewter Plate by a Southern Maker.

The rim shows "chatter" marks from turning on the lathe. This likely was caused by the plate being slightly offset when it was turning.