A Civil War 2nd Model Maynard Cavalry Carbine -
SOLD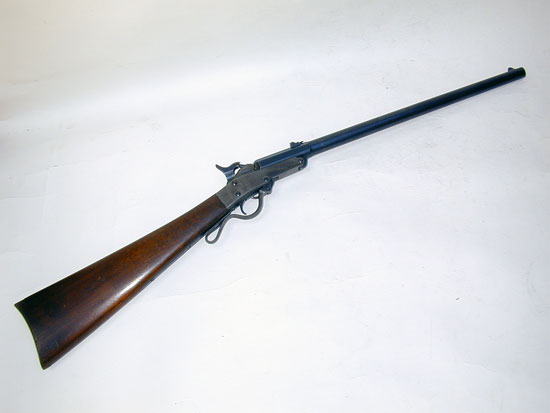 8. Civil War 2nd Model Maynard Carbine. This Civil War Carbine was manufactured by the Massachusetts Arms Company in Chicopee Falls, MA.

This differs from the 1st Model as there is no patch box and no tape primer system. (Dr. Maynard invented). The carbine is dated 1865 with a serial number 22,529. The carbine retains most of the original bluing on the barrel, and case colors on the frame. The case colors have silvered a bit. The stock is fine with two strong inspector's cartouches. There is some light wear from the saddle ring on the receiver. The rifling in the bore is fine but does show some use. There is no "play" in the action.
A nice example of a late war carbine.