A Civil War Enlisted Man's Tinned Cup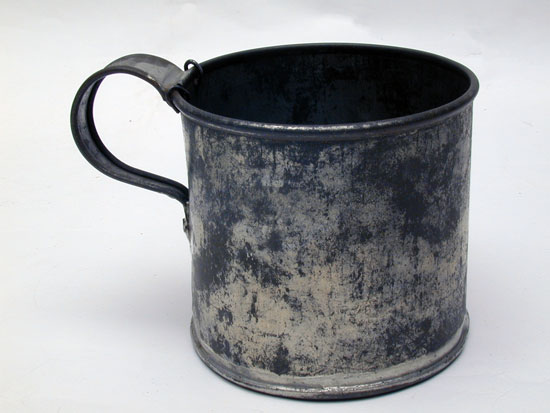 This enlisted man's tin cup is of a slightly different size than usually encountered. This particular example measures 3 3/4" tall to the lip. The majority of these measure 4" tall.
I have spoken to individuals who have dug civil war campsites who have mentioned finding numbers of examples of this smaller sized cup

This example is in fine condition and retains a substantial amount of the original tin plating. The handle is wired with the wires wrapped around the upper rim. The lower handle is riveted and soldered to the cup body.

Price: $395
If you are interested in buying this item, please call (860) 267-2146 or email hiltpewter@gmail.com