A Minty Example of an Ashbil Griswold Pewter Plate -
SOLD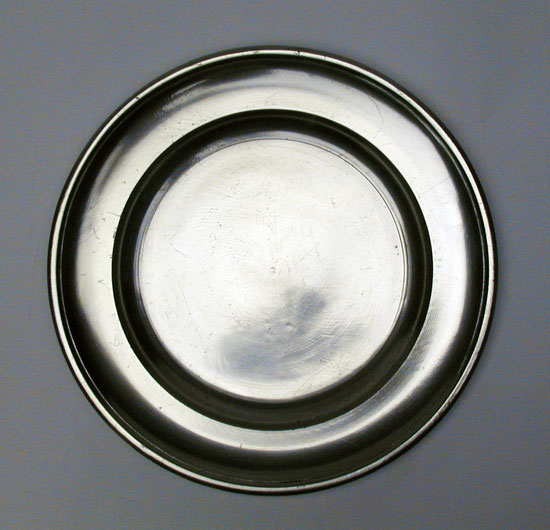 This 7 7/8" Pewter Plate was the product of the shop of Ashbil Griswold. It appears to be from a mold that originated in Middletown with the Danforths. This makes sense as Griswold apprenticed with Thomas Danforth IIi.

Griswold worked in Meriden, Connecticut from 1808-1830's. He produced a variety of forms including plates dishes basins beakers as well as tea and coffeepots. His metal is generally high quality. He did however add a greater amount of antimony to his alloy later in his career. The antimony made the metal more susceptible to pitting and corrosion.

This plate is in spectacular condition and is nearly mint. It bears his smaller eagle flatware touchmarks that are beautifully struck. One would be hard pressed to find a better example.