An Export Pewter Plate by John Townsend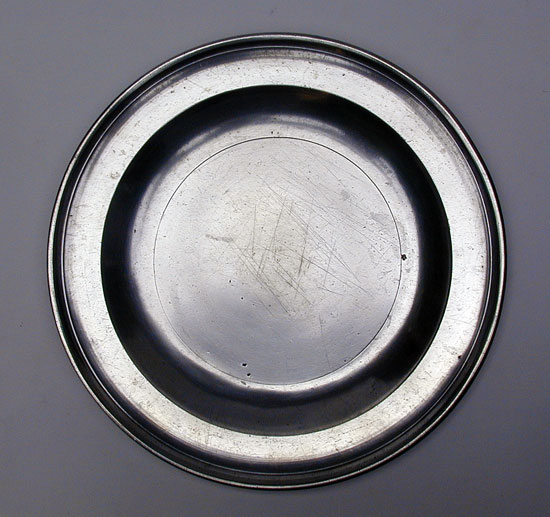 Townsend worked from 1748 until his death in 1801.

He had many successful partnerships and his successors were highly successful as well. I am safe in saying that a substantial portion of his business success was due to the export market of which he enjoyed a sizeable share.

Townsend was a Quaker and traveled to America particularly Pennsylvania and must have made many lucrative connections with merchants here. You cannot look at a stack of antique pewter plates in Pennsylvania without coming across an example by Townsend or one of his associates.

This 8 3/8"plate is in near fine condition with fine "as struck" touches. The metal is of high quality as is the workmanship.

Price: $95
If you are interested in buying this item, please call (860) 267-2146 or email hiltpewter@gmail.com