An Export Pewter Deep Dish by Thomas & Townsend Compton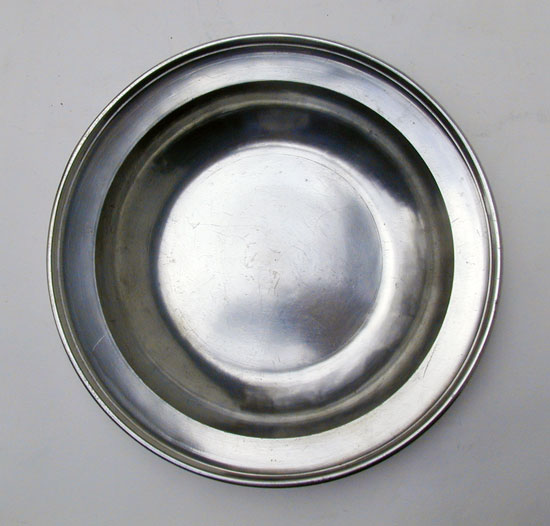 A 10 ¼" Export Pewter deep plate by Thomas and Townsend Compton, London 1802-14. The metal is of the highest quality as is the workmanship keeping in the tradition of the work of John Townsend the patriarch of the many partnerships and successorships founded by and from his business.. Note the fine hammered bouge.

The surface of this dish is very fine and only shows a very slight amount of wear. The touches are very fine as struck. A dish that would be hard to encounter a finer example.

Price: $245
If you are interested in buying this item, please call (860) 267-2146 or email hiltpewter@gmail.com