A Pair of William Calder Pewter Patens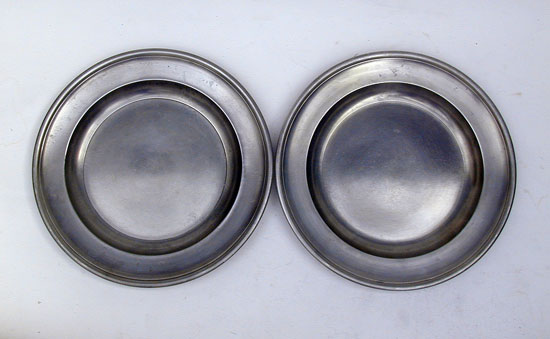 3. A pair of 11 3/8" pewter semi-deep plates or patens by William Calder, Providence Rhode Island 1817-56. These plates are often found in association with Calder Flagons and Chalices forming a Communion set.

The face sides of both plates are in near fine condition one has a slight amount of etching, the backs of both plates do have some surface etching. The touches (Calder and Providence) are struck clearly on the backs of both plates. Calder used a very hard quality metal on these and other pieces used for Communion Sets.

Price: $365
If you are interested in buying this item, please call (860) 267-2146 or email hiltpewter@gmail.com