A Pint Pewter Export Mug by Townsend & Compton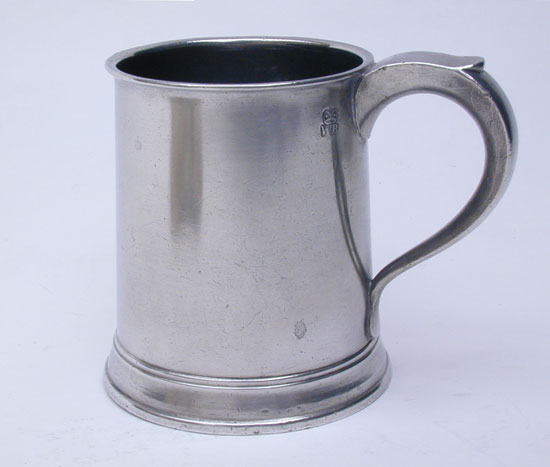 An Export Pewter Pint mug by Townsend & Compton of London 1784-1802. This was a partnership of John Townsend and Thomas Compton, Townsend's son-in-law.
This mug measures 4 5/16" tall to the lip. Note the "attention" terminal of the handle. These were made by cutting of the bud terminal of the handle and flattening the end to give a greater "purchase" to the lower body.
This is seen, primarily on London produced mugs and some from Bewdley, however the bud/ball terminal was used on Export Bristol produced mugs.
It is interesting to note that this feature has not been seen on any American pewter mugs.

Price: $365
If you are interested in buying this item, please call (860) 267-2146 or email hiltpewter@gmail.com