A Tall American Pewter Flagon by Israel Trask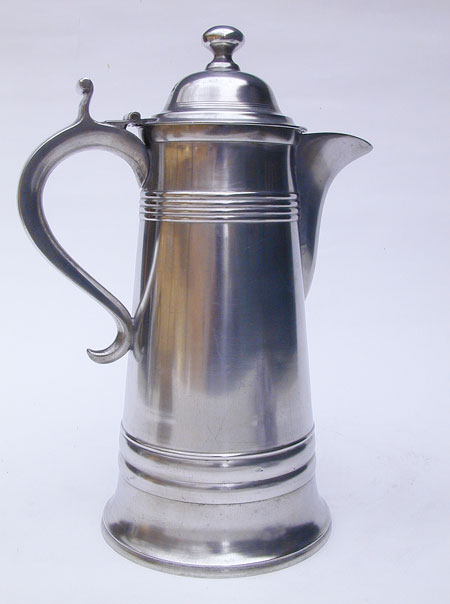 This example of Israel Trask's inventive manufacturing techniques, employs both cast and sheet metal construction resulting in a superbly designed product. Israel Trask worked in Beverly Massachusetts circa -1813-1856.

This flagon has a upper body made from sheet metal and the lower body, bottom, lid and handle made from castings. His ability to combine the two types of construction was superb.

Trask used a very high tin content metal hence a very lustrous finish on his products. This flagon is in very fine condition with only a very few blemishes. The touchmark is mint. The flagon measures 12 3/8" tall to the top of the finial. An example that would be very hard to improve upon.
Price: $645
If you are interested in buying this item, please call (860) 267-2146 or email philt@snet.net