A Quart Pewter Export Mug by Edgar Curtis & Co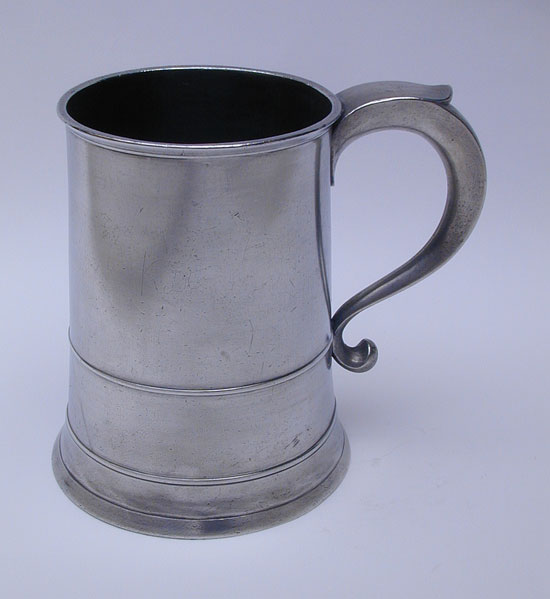 4. Quart taper-sided English Export Pewter mug by Edgar Curtiss & Co. Bristol, England. 1793 -1801. The firm enjoyed a very active export market particularly with the New England States. Their wares include plates, dishes, basins, pint and quart taper-sided and tulip form mugs, pear form teapots some with wood handles others with metal. Tankards of taper-sided and tulip forms.
Unlike London export taper-sided mugs that most often have attention terminal handles, Bristol makers continued to produce this form with "ball terminal" handles mimicking those produced by American Pewterers. In very good plus condition with a very good touchmark. 5 15/16" tall to lip.

Price: $485
If you are interested in buying this item, please call (860) 267-2146 or email hiltpewter@gmail.com