An Unmarked Boardman Baluster Pewter Gill Measure -
SOLD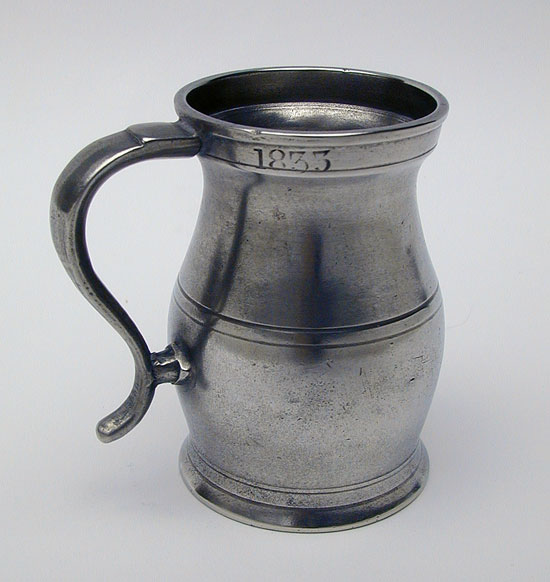 Unmarked Boardman gill baluster pewter measure. This measure is in very fine condition with a slight amount of distress on the inside bottom.
It has the inspector's marks "A B" to the left of the handle with the date 1833 to the right. The "A" looks very much like an upside down "V" however there are two projections on the inner edge of the uprights, an "embryonic cross bar". The measure is 3 1/16" to the lip.
The Boardmans produced these in graduated sizes from the Gill to a Gallon.