A Quart Pewter Export Mug by Robert Bush & Co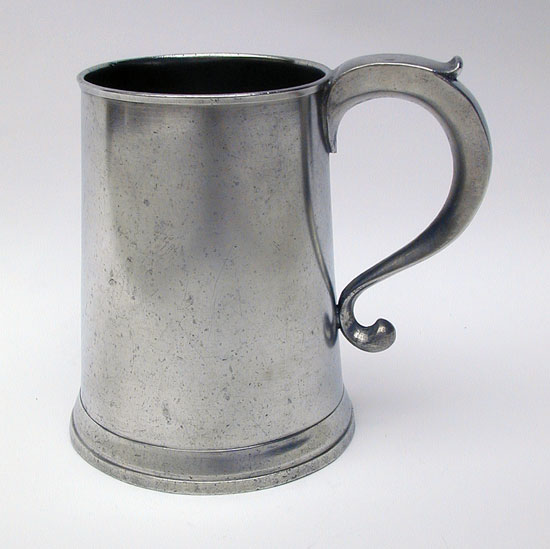 5. Quart taper-sided mug by Robert Bush & Co, Bristol England c-1793-1810. This mug features a "S" curve handle with embryonic "bud" terminal handle. Generically most collectors refer to this type of terminal as a "ball terminal". There are owner's initials on the top of the handle "D I".
The mug has a plain drum without any fillet or band on the body. This feature is found on some Connecticut and Philadelphia made mugs.
The body is 5 7/8" tall to the lip. The mug is in near fine condition with some light on the underside of the base. The inside is super nice.
Robert Bush & Co was a major exporter to the United States and produced a wide variety of flatware and hollowware for that market.

Price: $485
If you are interested in buying this item, please call (860) 267-2146 or email hiltpewter@gmail.com