A 19th Century English Ale Pitcher -
SOLD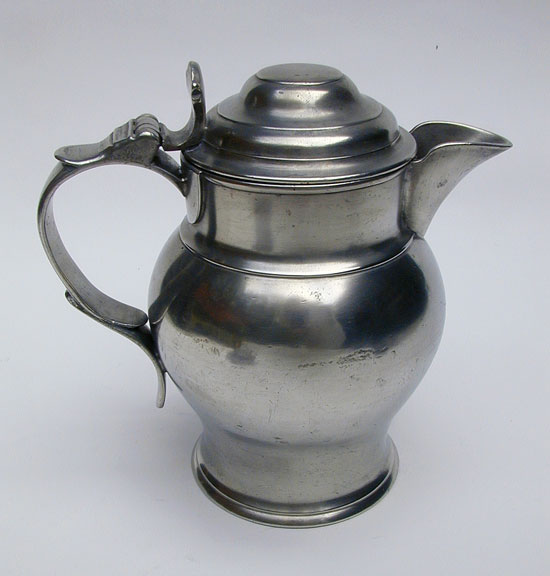 This is a typical English Ale pitcher dating from the 19th century. These were used both domestically and in pubs.

They come in various sizes and are all very sturdy in construction. Frequently the have engraved initials of the front of the body as this example does.

In very good condition measuring 7 7/16" to the top of the thumbpiece. Approximately one quart capacity.