An Unmarked New England Pewter Basin -
SOLD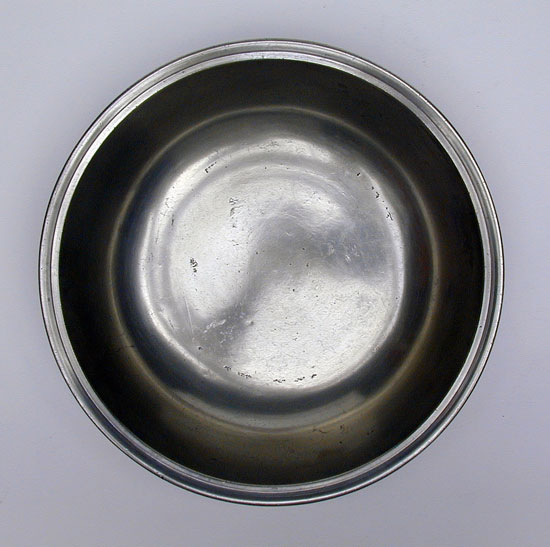 This 7 7/8" unmarked basin is typical of those found throughout the North East, particularly New England. Basins were also exported from England.

Sizes range from extremely small examples of around 3 1/2" up to some as large as 14".

Frequently collectors like to "nest" basins on a cupboard.

This example shows wear and is in good condition, turning marks still show of the back of the bowl. Circa 1780-1830's.