A Single Reed Rim Pewter Plate by Ashbil Griswold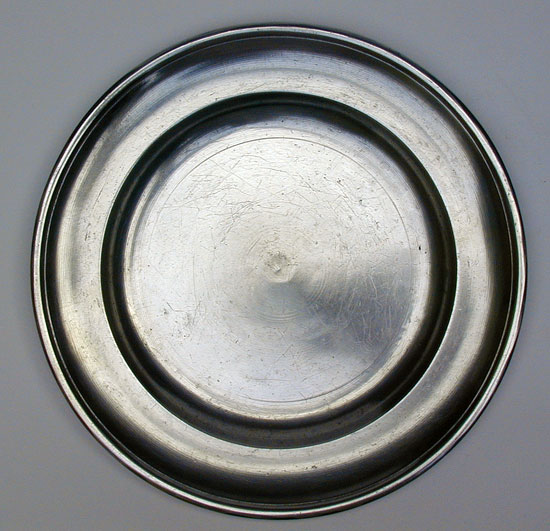 This 7 13/16" single reed rim plate bears the touchmarks of Ashbil Griswold of Meriden, Connecticut. Griswold was trained by Thomas Danforth III of Middletown and Rocky Hill, and later Philadelphia.

Griswold produced plates dishes basins tea and coffeepots beakers, and soap boxes. His house still stands in Meriden.

This plate is in fine condition and has typical examples of Griswold's large eagle touch. In all the years we have been in business we have never seen a complete impression of this mark. Due to the size of the die and force required to impress it only partial "as struck" examples exist.

In very fine condition with mint "as struck" marks.
Price: $235
If you are interested in buying this item, please call (860) 267-2146 or email hiltpewter@gmail.com