A New England "Boteh" Handled Porringer -
SOLD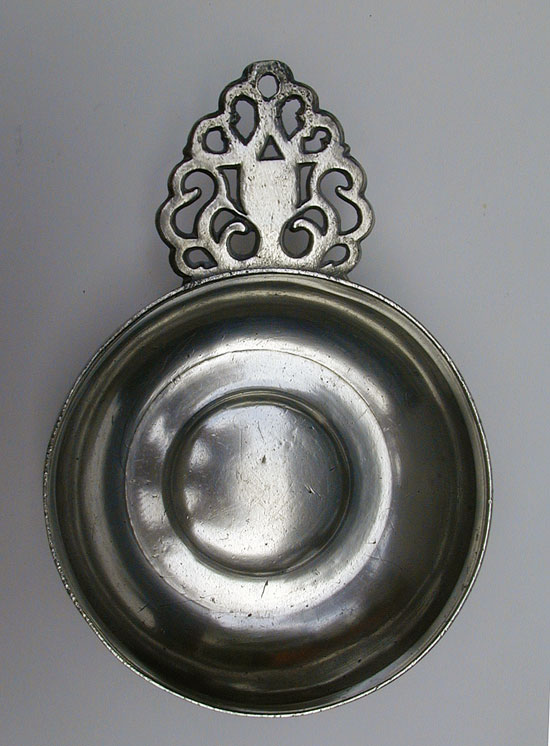 This "Boteh" handle porringer is likely from Boston and dates from the last quarter of the 18th century through the first quarter of the 19th.

There are several different handle molds of this design and at least one example known with raised cast initial "SG" on the back.

This example has a little "tail" extending onto the bracket from the spline on the back of the handle.

An attractive design not encountered to often. The bowl measures 5" in diameter with an overall length of 7 1/4"