A English Export Pewter Broth Bowl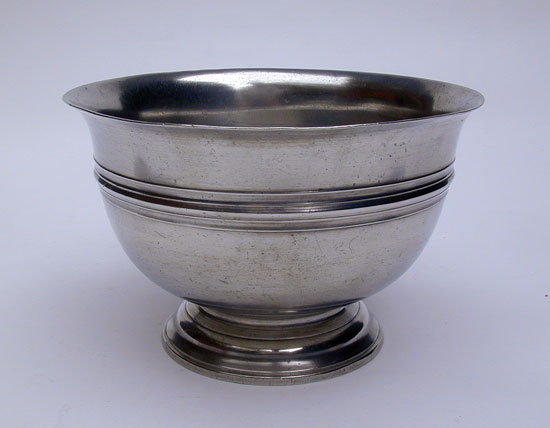 This form is known as a "broth bowl" its actual use may have been as waste or slop bowls for dumping tea leaves after brewing. We have not acquired any examples where there are signs of a spoon being used in them. All examples we personally have viewed show little wear to the interior of the bowls.

Most examples have a turned band or fillet as does this example and these turnings are sometimes seen on 18th century pear form teapots.

This is the largest example we have ever had and is in very fine condition. Marked only with a "crown X" touch. 7" top diameter, 4" bottom diameter and 4 7/16" tall to the lip.
Price: $395
If you are interested in buying this item, please call (860) 267-2146 or email hiltpewter@gmail.com