An Unmarked Lee "Spaghetti" Handled Pewter Taster Porringer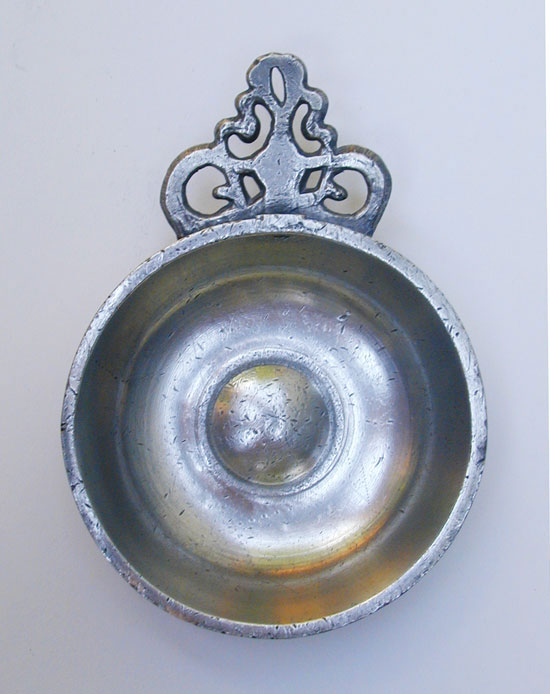 There were two makers of this size and style of taster porringer, one was Samuel Pierce of Greenfield, Massachusetts and the other were the Lees, father and son who are most associated with their shop in Springfield, Vermont.

The handle mold for the Pierce porringers is in Historic Deerfield. There is a "defect" in the mold on the back of the bracket that leaves a raised bump on the bracket when cast onto the porringer body. The Lee variety does not have this bump.

This example doesn't have that bump which indicates that it is from the shop of the Lee's.

Measuring 2 1/2" in diameter in fine condition.

Price: $165
If you are interested in buying this item, please call (860) 267-2146 or email hiltpewter@gmail.com