A Middletown Plate with Joseph Danforth's Lion in Gateway Marks -
SOLD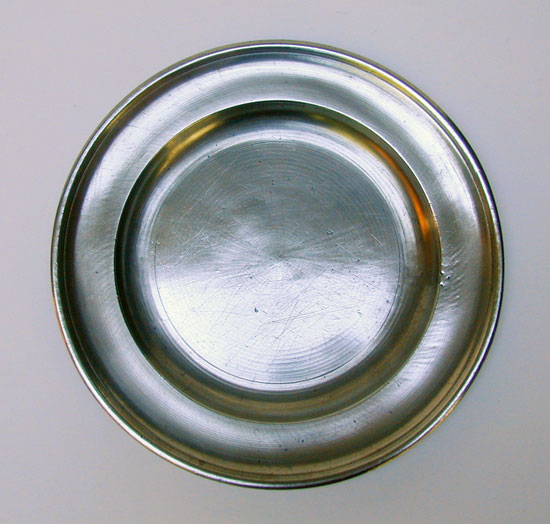 This 7 7/8" single reed rim plate bears the touchmarks of Joseph Danforth of Middletown, Connecticut 1780-1788. However it was not made by him. After Joseph died in 1788 the Middletown Shop was taken over by Jonathan and William who established a short lived partnership in 1790 that was dissolved in 1794.

Plates bearing only two strikes of Joseph's Lion in gateway mark (sans hallmarks) are found with two different striking patterns. One style has the marks canted away from each other and the other has the marks mostly upright.
This plate has the latter pattern. It must be noted that this striking pattern is found on William Danforth plates marked with his eagle mark. It is quite likely that this plate was made by William using Joseph's touch before he obtained his eagle die.
In very fine condition with mint "as struck" marks.