An Unmarked William Will Tulip Form Tankard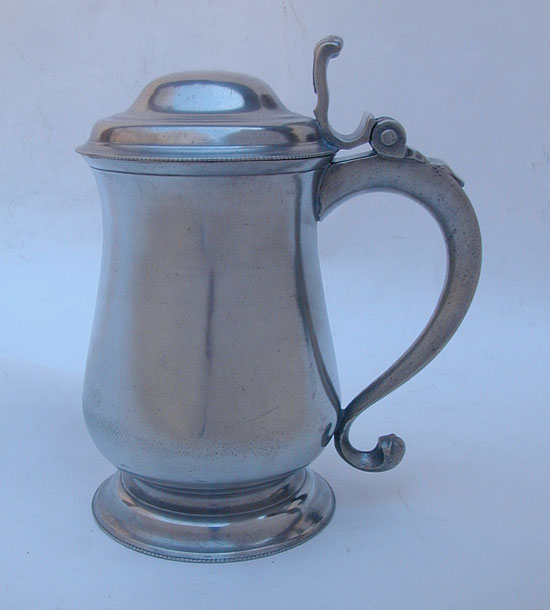 William Will was America's most inventive pewterer of the 18th century, with creativity of design and variety of form giving collectors and students of antique pewter a large number of examples to study.

Although unmarked the component pieces of this tankard are found on marked William Will pieces. In our opinion there is no question that Will was the maker of this wonderful tankard.

This tulip form tankard is in fine condition free of pitting. The low profile double domed lid had beading decoration as does the foot of this piece.

The thumbpiece is Will's pierced "tear-drop" design. The handle is cast in a mold that was not only used by Will but also by "Love" and Philip Alberti.

Many Will tankards similar to this example were used as flagons in churches in Pennsylvania. The condition of this piece suggests that ths tankard may have been used that way.

This tankard measures 8 1/8" tall to the top of the thumbpiece.
Price: $6200
If you are interested in buying this item, please call (860) 267-2146 or email philt@snet.net