A Pewter Plate by the Boardmans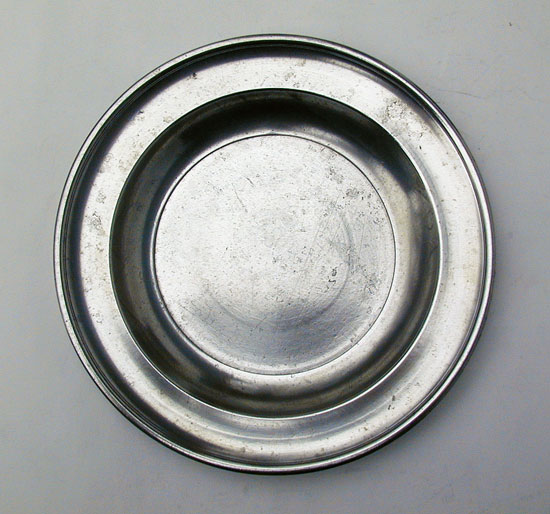 This 9 3/8" diameter semi-deep plate is by the Boardmans of Hartford. This size of plate is frequently found with communion sets.

The plate has some surface etching on the face. The back is in very fine condition as are the touchmarks. There are two of the "no name" oval eagle touches and a single strike of the Boardman & Co New York small eagle touch.

Note: It is believed that all of the pewter the Boarmans sold, in Hartford, New York, and Philadelphia was produced in Hartford. Philadelphia and New York were sales offices only.


Price: $135
If you are interested in buying this item, please call (860) 267-2146 or email hiltpewter@gmail.com