A Lighthouse Pewter Coffeepot by I.C. Lewis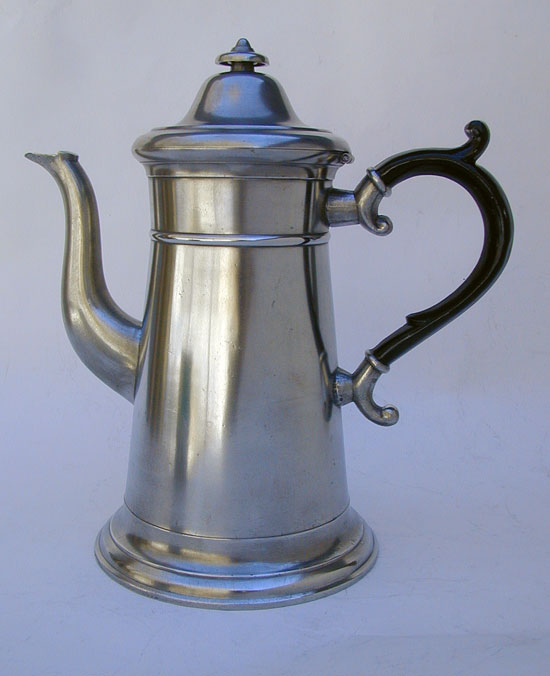 I.C. Lewis began his career with partnerships, First with George Cowles in East Meriden from 1834-36 and then with Lemuel J. Curtiss from 1836-39. He continued from 1839-52 in partnership with D. B. Wells.

It is not known whether he used his name touch with all three partnerships. Touches for Lewis & Cowles exist as well as a touch I C L & Co for the partnership with D. B. Wells. Perhaps he manufactured items under his name alone while in these partnerships.

This pot measures 11" tall to the top of the finial and is in very fine condition. The interior is nearly "new". The mark is mint. A fine example of a early 19th century Connecticut "lighthouse" pewter coffeepot.

Price: $265
If you are interested in buying this item, please call (860) 267-2146 or email hiltpewter@gmail.com