Burgum & Catcott Pint Tankard -
SOLD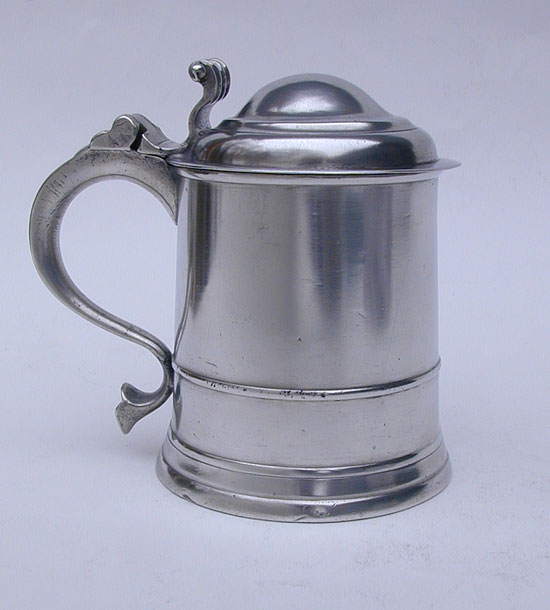 This handsome pint pewter tankard is a product of the firm of Burgum & Catcott, Bristol, England 1765-1779. Although this firm exported to America, this example is not an export piece. This tankard made its way to America in the 20th century via a collector.

This tankard is of the classic design of "fish-tail" terminal tankards of the period, in that it has the traditional "rams-horn" thumbpiece. That combination of terminal and thumpiece is consistent with both Bristol and London pewterers


The tankard measures 5 5/8" to the top of the thumbpiece. The metal is in very good plus condition with a fine "as struck" touchmark.

Pint tankards are quite rare by comparison to quart examples. I would estimate that there are at least 12 18th century quart tankards extant for every pint.

A very desirable and handsome form.