An Export Tulip Form Pewter Tankard by Ash & Hutton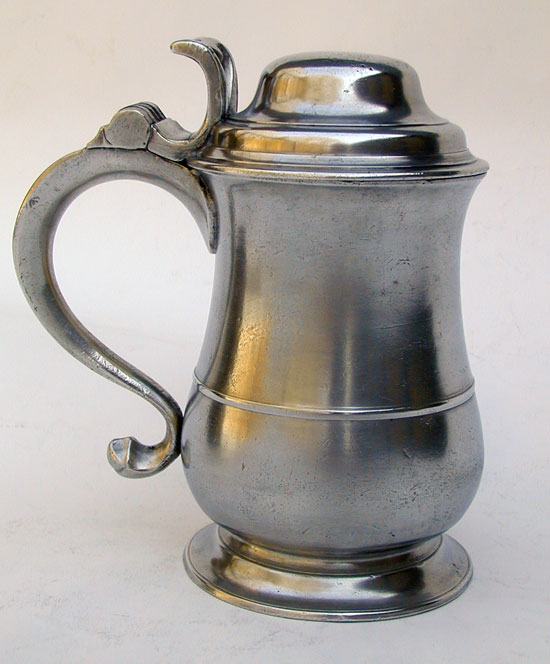 Ash & Hutton were pewterers working in Bristol, England from 1741-1768. They had a fairly strong export market particularly in New England.

Their products seen here include tankards, plates, dishes, basins, and porringers. In my experience, all the tankards that have been found on this side of the pond are of tulip form.

This tankard is in very good condition on the exterior showing use. The interior is fine with a fine "as struck" touch. The body design is more slender than contemporary tulip form tankards from London. This example has an attractive "heart" thumbpiece.

This tankard came from the collection of Mr. & Mrs. Paul Young. A note accompanied this piece with the following information: Bought 11/67 at auction. Came from the house of a Poughkeepsie woman whose father was a retired minister. The tankard was given to him by his church and is thought to have been a Communion Flagon. The tankard measures 7 1/2" tall to the top of the thumbpiece.

Price: $2350
If you are interested in buying this item, please call (860) 267-2146 or email hiltpewter@gmail.com