Antique American Pewter Pint Mug by Parks Boyd -
SOLD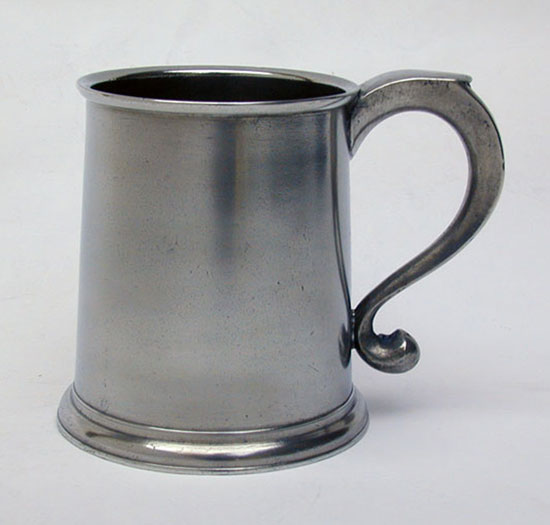 This pint mug was made in the shop of Parks Boyd of Philadelphia who's working dates were 1795-1819, during those years he produced a wide variety of forms including plates, dishes, basins, mugs of various design, tankards, pitchers, and teapots.

This pint mug measures 4 3/16" tall to the lip. The mug is in fine condition with a super impression of Boyd's touch on the inside bottom.

The body has no fillet as is the style of many Philadelphia mugs.