Antique American Pewter Basin by Wm Danforth of Middletown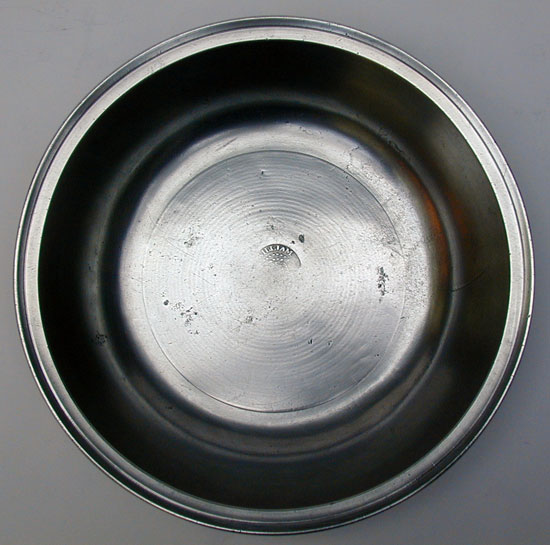 This 7 7/8" diameter American Pewter Basin was made in the Middletown, CT shop of William Danforth who was active from 1790-1820. William took over the Middletown shop after his brother, Joseph, passed away.

William's work is represented by flatware. He likely also made hollowware and there is some belief he used his brother Joseph's small lion die to mark those hollowware items he made.

This basin is in very good plus condition with a few small areas of etching. The touch is as struck meaning there was never any more than what currently shows.

Price: $345
If you are interested in buying this item, please call (860) 267-2146 or email hiltpewter@gmail.com