An Antique English Export Pewter Plate by Fasson & Son -
SOLD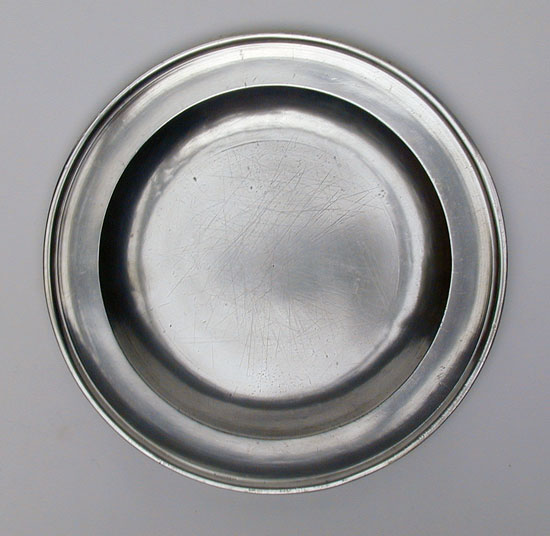 John Fasson & Son produced pewter in London and were successors to Thomas Swanson who succeeded Samuel Ellis who retired from the trade in 1765.

Fasson and Son were in business from 1782-98 and had a substantial export business to the United States. Swanson whom they succeeded was in business from 1753-83. Swanson succeeded Samuel Ellis, who's hallmarks he used and when Fasson and Son took over they continued to use Ellis' hallmarks. This means Ellis' hallmarks were used from 1721-1798 or 77 years!

This plate is nicely lathe finished and has typically well done hammer work on the booge.
It is in fine condition and has some knife marks. The plate measures 9 7/16" in diameter. This is the usual size of plates that used in England, not in America, the 8" range plate was the standard here.