A Near Mint Antique Pewter Coffeepot by Allen Porter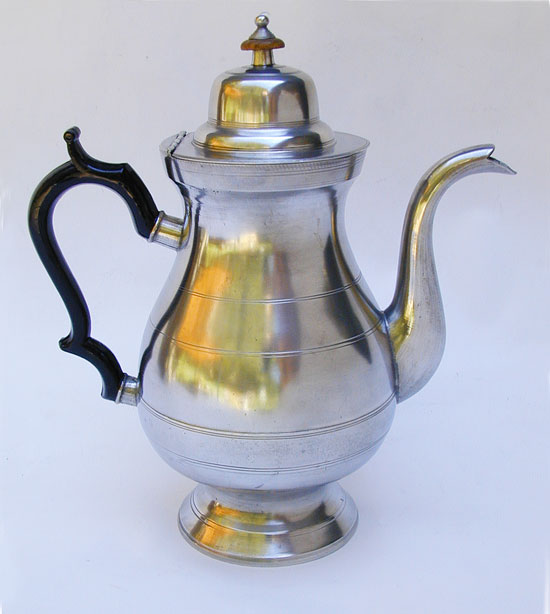 This elongated slender pear form coffeepot was made by Allen Porter. Porter worked in Westbrook, Maine from 1830-1840. 

He produced tea and coffee pots, water pitchers, and lamps.  His designs and workmanship were excellent. The quality of his metal was equal to the best of his contemporaries.

The lid has very nice "chatter" marks caused by vibrations while they were turning the lid on the lathe.

This coffeepot is in nearly mint condition with only very few blemishes.  It measures 11 7/8"" tall to the top of the finial.
 
It retains its original horn finial button.
Price: $395
If you are interested in buying this item, please call (860) 267-2146 or email hiltpewter@gmail.com