A Near Mint Antique American Pewter Coffeepot by Boardman & Co.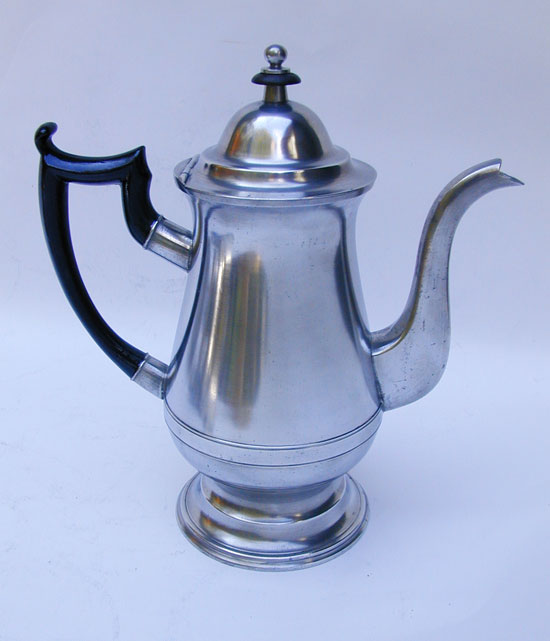 This elongated slender pear form coffeepot was made by Boardman & Co. The mark bears "New York" in its lettering however all Boardman pewter was manufactured in Hartford. Some was distributed by the New York outlet and some at Philadelphia.

This coffeepot is in nearly mint condition with only very few blemishes. It measures 11" tall to the top of the finial. It retains its original wood finial button. The interior is nearly mirror bright.


Price: $325
If you are interested in buying this item, please call (860) 267-2146 or email hiltpewter@gmail.com