A Fine Condition Antique American Pewter Porringer by Samuel E. Hamlin, Jr. -
SOLD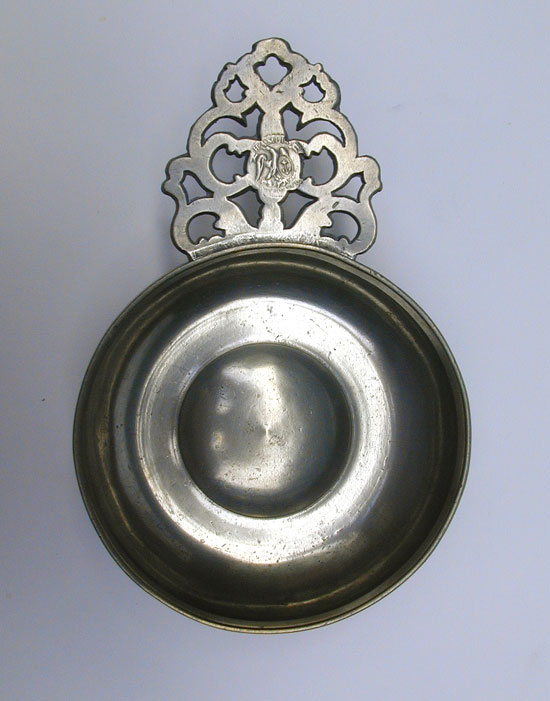 Samuel E. Hamlin, Jr. was the son of Samuel Hamlin, Sr. who received his training in Middletown Connecticut and worked a short while in Hartford before moving to Providence, Rhode Island. The Senior Hamlin worked from 1767-1801 and the younger from 1801-56.

This porringer would date circa 1801-1830's after this time popularity of porringers declined sharply.

This porringer is in fine condition with a fine touch. Note how delicate the quality of the linen that was used for the tinker's dam.

The bowl measures 4 5/8"