A Handsome Unmarked 18th Century Middletown Quart Pewter Mug -
SOLD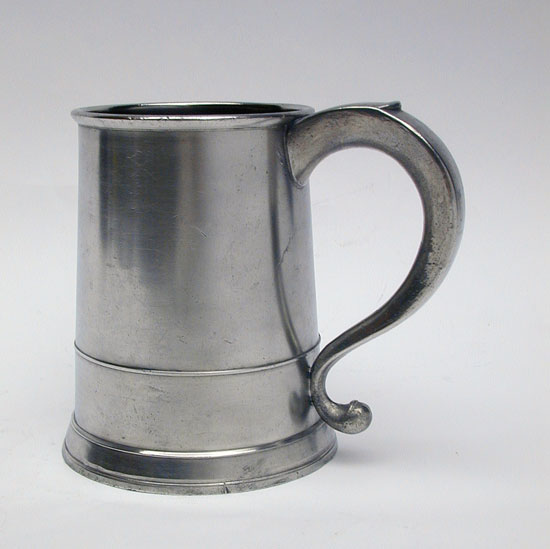 This quart 18th century pewter mug was made in the molds used by Thomas Danforth II & III, Joseph and presumably William in Middletown, Connecticut.

The mug is in near fine condition which is the exception rather than the rule as these saw heavy use in homes and taverns.

The mug retains lathe marks on the interior of the body, interior and exterior bottom. The handle retains scrape finish marks on the back and top of the handle as well as the handle inner curve at the mid-point.

The mug measures 5 3/4" tall to the top of the lip, the top diameter is 4" and the bottom diameter is 4 3/4".

A handsome 18th century piece of Middletown pewter far more affordable the a comparable marked example.