An Antique American Pewter Teapot by Rufus Dunham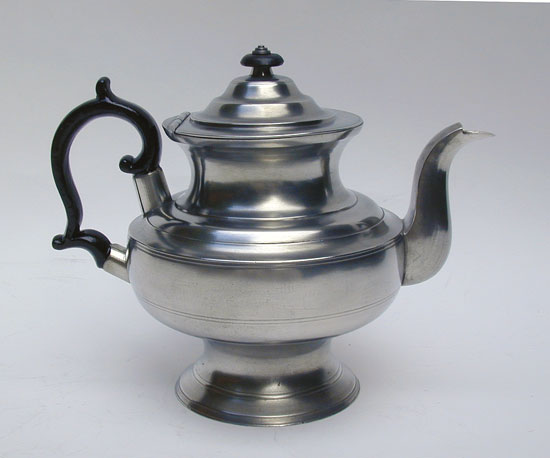 This very fine condition teapot was made by Rufus Dunham, Westbrook, Maine working 1837-60

Dunham not only made teapots, he also made coffeepots, lamps, candlesticks, and water pitchers.

His designs have clean lines and are well balanced in design.

This teapot is in very fine condition with only a small amount of etching on the interior surface. It retains its original wood finial button.
Price: $245
If you are interested in buying this item, please call (860) 267-2146 or email hiltpewter@gmail.com