A Very Scarce Richard Lee Taster Porringer -
SOLD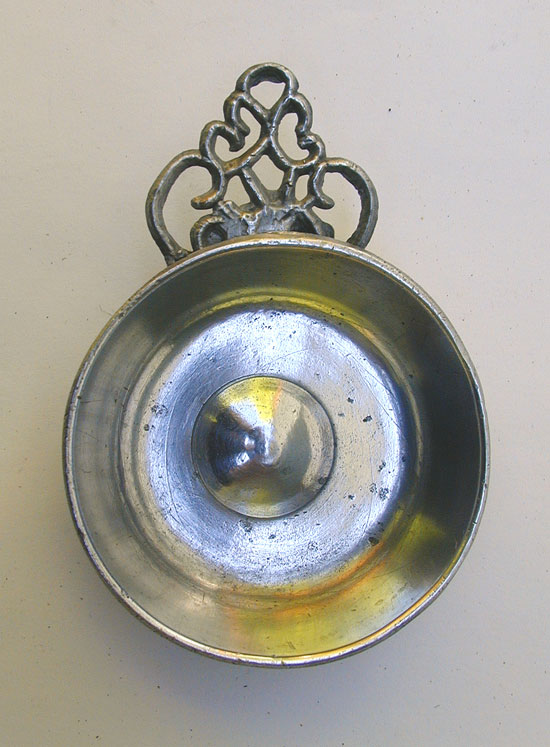 This Lee porringer is of a type rarely seen. Lee's name is cast on the back of the handle bracket. The "spaghetti" design handle is similar to a design used by Samuel Pierce.

The bowl is 2 1/2" diameter. The metal is in very good plus condition with a few minor pits on the inside of the bowl. Note the broad turnings on the back of the bowl. Lee apparently was not interested in a smooth finish on the back, yet the interior is finely finished. The bowl is very thickly cast and therefore very little metal melted through resulting in a very faint linen mark.

This is the first example of one of these Lee porringers we have ever had and I doubt we will see another any time soon.

An opportunity to add a very rare porringer to your collection.