An Inverted Mold Teapot by James Putnam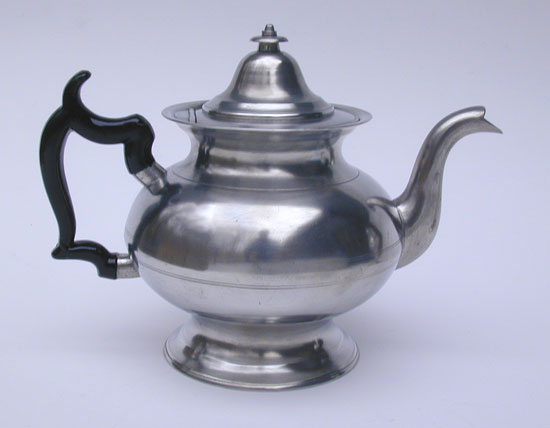 James Putnam worked in Malden Massachusetts from 1830-1855. The quality of his wares is excellent. He made attractive forms of tea and coffeepots along with various lamps and candlesticks.

This teapot is in very fine condition with some light sporadic scratches on the surface. The interior is nearly mint. The touch is mint as struck. The pot measures 7 1/8" tall to the top of the finial.

Price: $265
If you are interested in buying this item, please call (860) 267-2146 or email hiltpewter@gmail.com