An Antique English Export Pewter Pint Double Volute Baluster Measure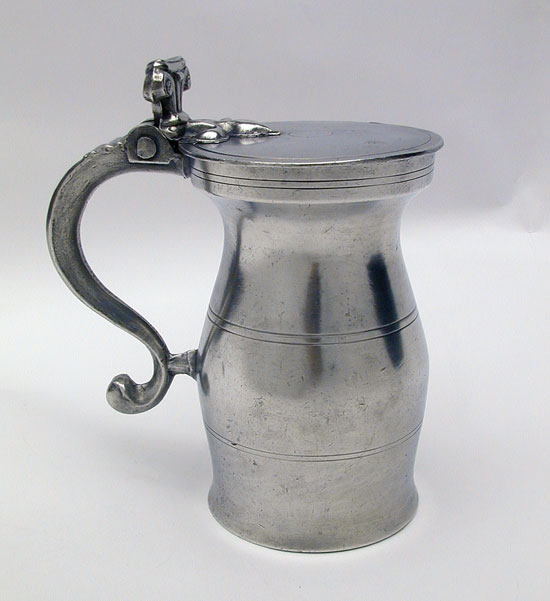 This double volute pint English Export measure is typical of the form of measures produced in Bristol, England specifically by Robert Bush. Quart examples are known of this same profile marked by Bush. We had an identical example earlier in 2016

The measure is in very fine condition and measures 6 1/4" tall to the top of the thumbpiece. Note the fleur-de-lis of the thumbpiece attachment to the lid.

This example is marked CM to the left of the handle indicating that it was used and inspected in Massachusetts.
Price: $445
If you are interested in buying this item, please call (860) 267-2146 or email hiltpewter@gmail.com