A Fine Pair of Pewter Tall Beakers by Oliver Trask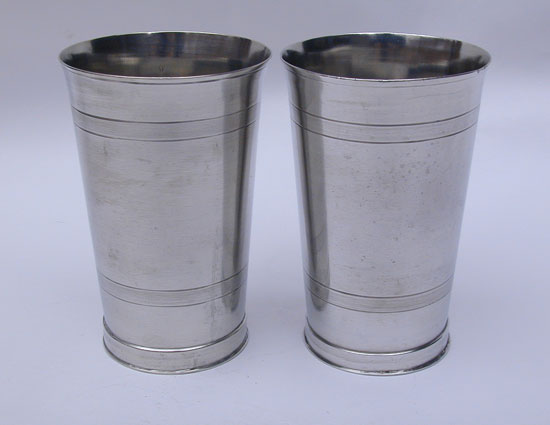 Oliver Trask worked in Beverly MA from around 1825-30's. Like Israel Trask and Eben Smith, he produced quality ware in sheet pewter.

This pair of 5 1/4" tall beakers is a very fine example of Trask's work. The beakers are made of sheet pewter and the joint seam shows clearly in the photos. The nicely molded base enhances the overall design as do the bands of knurled decoration on the body.

In very fine condition. One mark is a partial "as struck" mark the other is a complete impression. A scarce and desirable pair.
Price: $985
If you are interested in buying this item, please call (860) 267-2146 or email philt@snet.net