A Inverted Mold Antique American Pewter Teapot by Allen Porter -
SOLD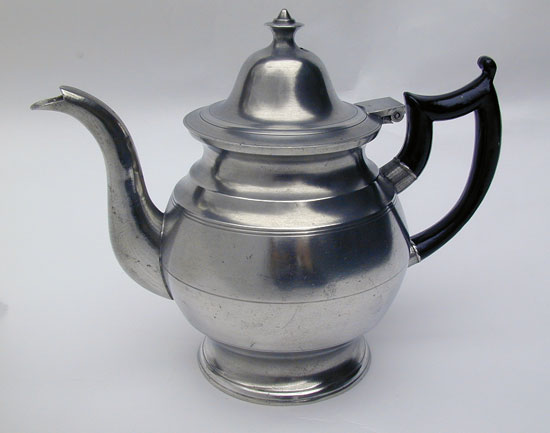 Allen Porter worked in Westbrook Maine from 1830 to 1840. He produced pewter of very high quality and excellent design reflective of the styles during his tenure.

This very attractive teapot is a fine example of his workmanship and design. This inverted mold design is one of the first inverted mold designs to appear after the pear form began to go out of fashion.

This teapot is in near fine condition inside and out with a super touchmark. The pot measures 7 1/4" tall to the top of the finial.