A Mexican War Dated Model 1842 Smoothbore Musket -
SOLD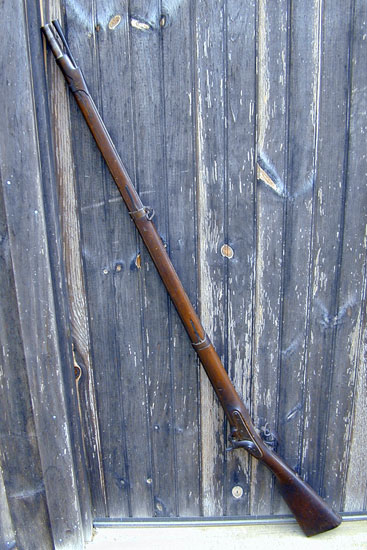 A .69 caliber model 1842 musket with Mexican War dates. The Springfield marked lock is dated 1848 and the tang of the barrel is dated 1845. The metal has an overall brown patina. The wood has sharp edges. There are some dents on the stock opposite the lockplate. The bore is fine with some mild pitting. Lock functions perfectly. A good example of a Mexican War dated musket. The musket measures 57 3/4" long.

DISCLAIMER: This musket is sold as a collector's item only - we do not accept responsibility for the safety of this piece for its reliability for shooting. This item is described as accurately as possible. If you plan to shoot any antique firearm, seek the opinion of a qualified licensed gunsmith.

It is the responsibility of the purchaser to be aware of any local or state regulations regarding owning antique firearms where they live.