Continental Sugar Caster -
SOLD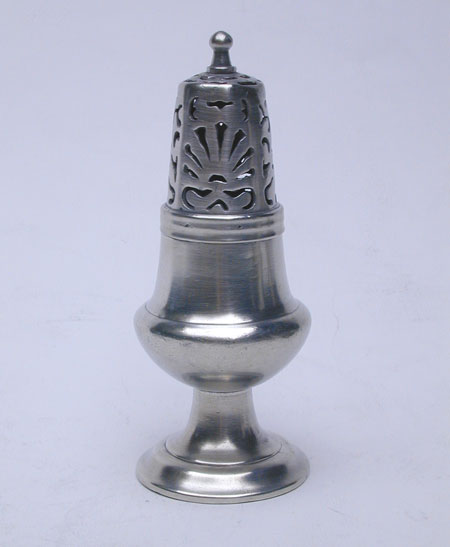 We don't handle many items in Continental Pewter. There as so many countries with so many pewterers. As with England, pewter was produced over many centuries and the variants and regional design characteristics are many. Learning about Continental Pewter is difficult as it was not made for export in any appreciable amount.

That having been said we have always been partial to this form. They are found with wonderful piercings on the tops and are graceful.

This example is marked. I have no reference books on the topic to attempt to find the maker. I would believe it is late 18th or early 19th century. 5 1/2" tall to the top of the finial.