A Quart Pewter Export Tankard by William Charsley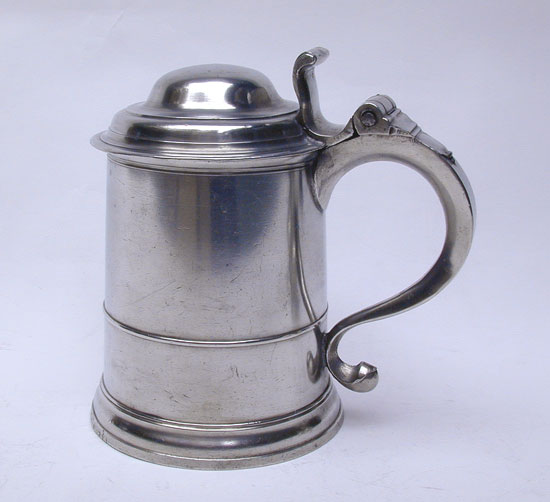 William Charsley worked in London from 1729-1770. He produced both taper sided and tulip form tankards along with spire flagons. His taper sided tankards are of a design used by many American Pewterers.

The handle mold used to produce this tankard was also used by George Grenfell and Richard King.

The tankard is in fine condition and measures 7" tall to the top of the Thumbpiece.

Some of you may find this interesting: The very first pewter tankard I bought was around 1972, it was by William Charsley!

Price: $1850
If you are interested in buying this item, please call (860) 267-2146 or email hiltpewter@gmail.com