A Pair of Export Pewter Spoons by Thomas & Townsend Compton -
SOLD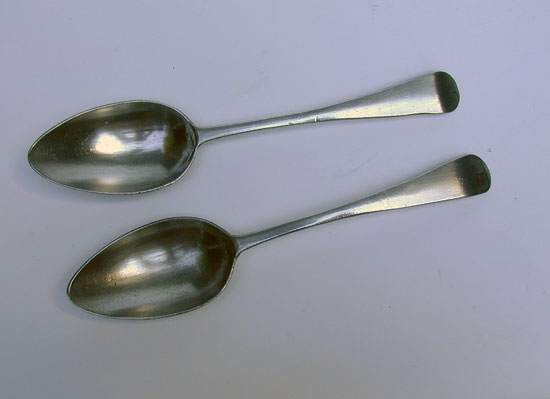 Thomas and Townsend Compton were also members of the Townsend "Dynasty". They were in business from 1802-1814.

They were the Son-in-Law and Grandson of John Townsend. They too were exporters to America, sending plates, dishes, basins, mugs, beaker, tankard, and teapots as well as other items.

This pair of spoons are in fine condition the measure 8 5/8" long. They have an absolutely beautiful shell decoration on the back of the bowl.