A Civil War Percussion Cap Box by Haedrich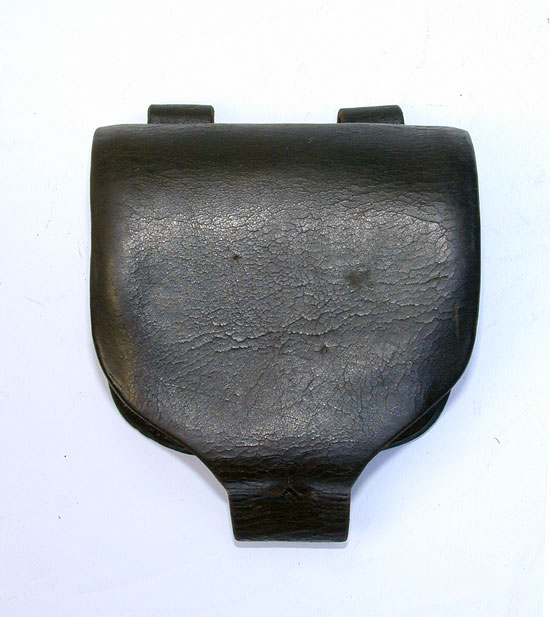 This Civil War cap box was made by the firm of Henry J. Haedrich, 245 Chester St Philadelphia.

Haedrich received contracts for accoutrement sets in 1862,63 & 65.

This box is in very sound condition with all stitching tight and complete. The name stamp on the inner flap is very well impressed.

This piece appears to have been treated with Pecards leather treatment and remains supple.

The belt loops show no signs of wear indicating that this box was likely unissued. A fine example.

The wool is missing as is often the case. The box retains it's original nipple pick.
Price: $175
If you are interested in buying this item, please call (860) 267-2146 or email hiltpewter@gmail.com