An American Pewter Beaker by Thomas Wildes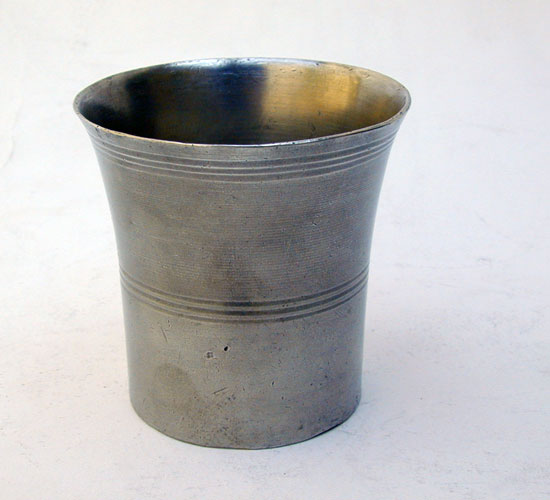 Thomas Wildes worked both in Philadelphia 1829-33 and New York City 1833-1840. He is known for the Lamps and Candlesticks he produced.

He also produced beakers. This example is well made of quality metal. It still show the exterior lathe marks. The touch is well impressed and note the interesting chatter marks on the inside bottom. This beaker measures 2 13/16" tall.
Price: $365
If you are interested in buying this item, please call (860) 267-2146 or email philt@snet.net