An Unmarked American Beaker of Heavy Construction -
SOLD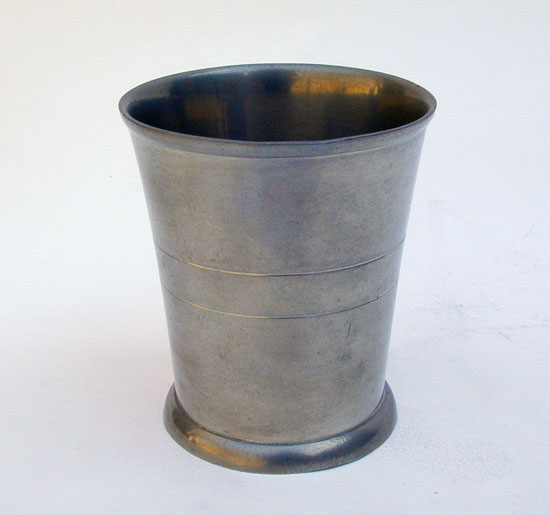 This unmarked beaker is one of the most sturdy examples we have ever had. There is enough metal in this to make two beakers.

The quality of the metal is excellent and the lathe work is excellent as well. The body has a most attractive flare.

An attractive base molding adds to the overall design. We would date this from the late 18th to early 19th century. This beaker measures 3 3/8" tall.