An Antique American Pewter Saucer Base Sparking Lamp by James Putnam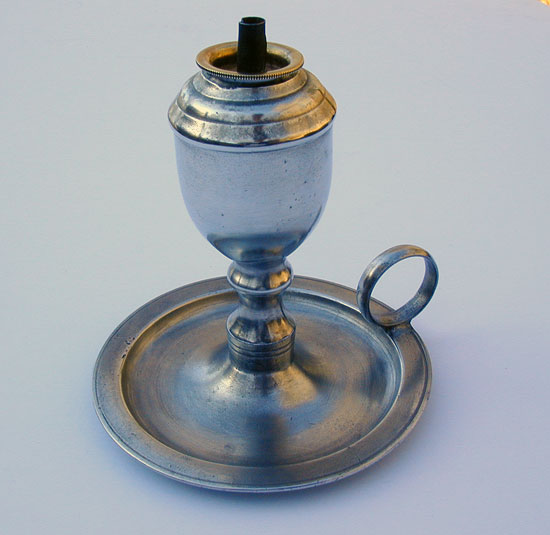 James Putnam worked in Malden, Massachusetts 1830-1855 producing tea and coffee pots along with lamps and candlesticks of high quality metal, workmanship, and design.

This attractive whale oil saucer-base sparking lamp is typical of his production. The lamp is 3 7/8" to the top of the brass burner and the base diameter is 3 1/2". The lamp is in very good plus condition. An attractive form and size.
Price: $365
If you are interested in buying this item, please call (860) 267-2146 or email philt@snet.net