A Narrow Rim Pewter Plate by Jacob Whitmore -
SOLD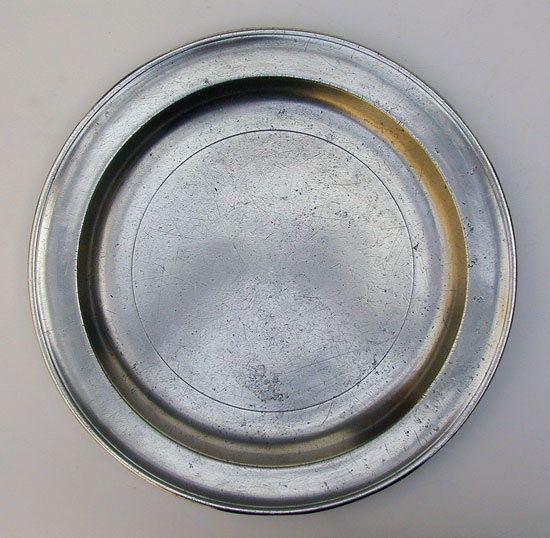 This 11 1/4" plate is from a mold used in Middletown, CT. Examples by Joseph Danforth are found from this same mold. The Boardmans of Hartford copied this form and produced a similar narrow rim 11" range plate.

This plate is in very good condition of the face and fine on the back. Nearly all of the lathe marks show clearly on the back.

The touches are "as struck" examples meaning the pewterer did not impress them any deeper when they were struck resulting in partial touches.