An Edgar Curtis & Co. Export Pewter Porringer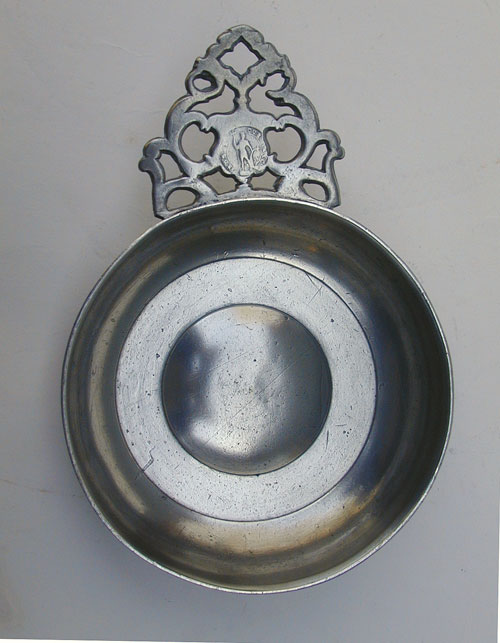 Edgar Curtis & Co. operated their business in Bristol England from 1793-1801.

They enjoyed a substantial export market to the United States. The firm produced flatware, teapots, tankards, mugs, and porringers. Numbers of Bristol pewterers produced porringers for export long after that form fell out of favor in England.

This porringer has a flower handle design. There are at least three sizes of flower handle porringers produced by this firm.

In good condition with a fine touch. The bowl measures 4 3/8" in diameter.


Price: $325
If you are interested in buying this item, please call (860) 267-2146 or email hiltpewter@gmail.com