An Unmarked American Pewter Pear Form Teapot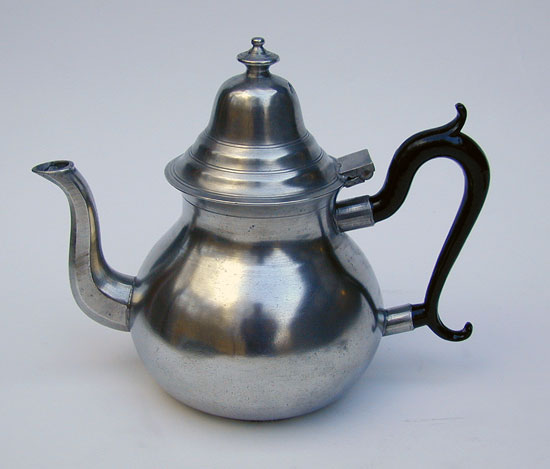 During the 18th century the pear form teapot was the most common design used by pewterers. That tradition carried into the early 19th with some modernizations such as the use of metal rather than wood handles and plain bodies without turned decorative bands.

This example is in superb condition with very few blemishes. The lathe marks show on the inside as well as the outside. Dating circa 1800-1825 and it measures 7" tall to the top of the finial.
Price: $495
If you are interested in buying this item, please call (860) 267-2146 or email hiltpewter@gmail.com